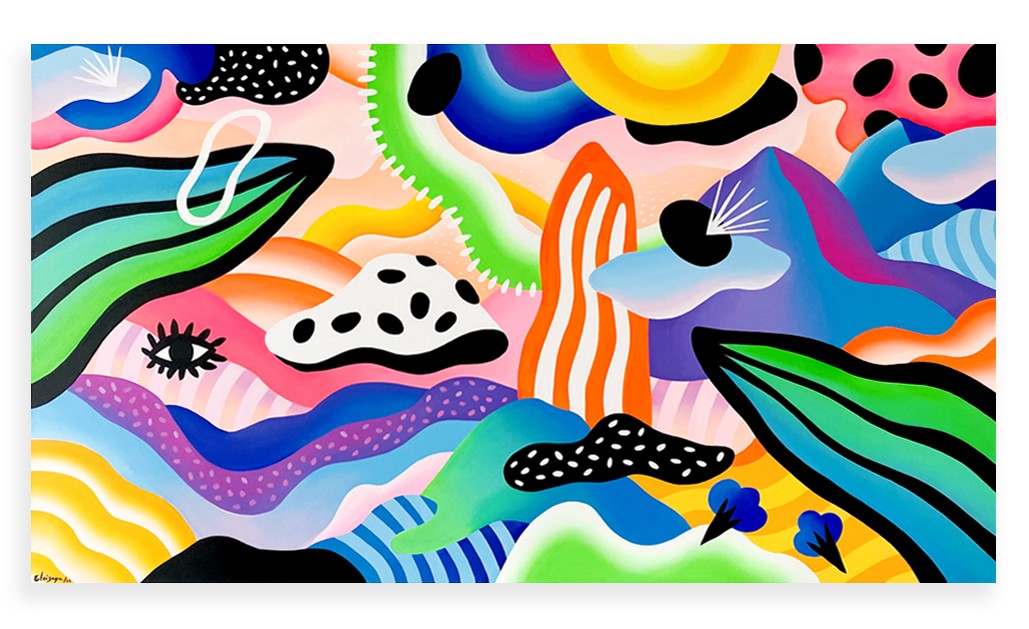 THE SUNSHINE




Acrylic on Canvas · 130X90X3CM
SOLD

· Netherlands, The Hague
AFTERNON DREAM




Acrylic on Canvas · 45X65X3CM
1300€  
Garden · Serie 1




Acrylic on Canvas · 87X115X3CM
3000€
EL HOYO


Acrylic on Canvas · 45X65X3CM

 
1200€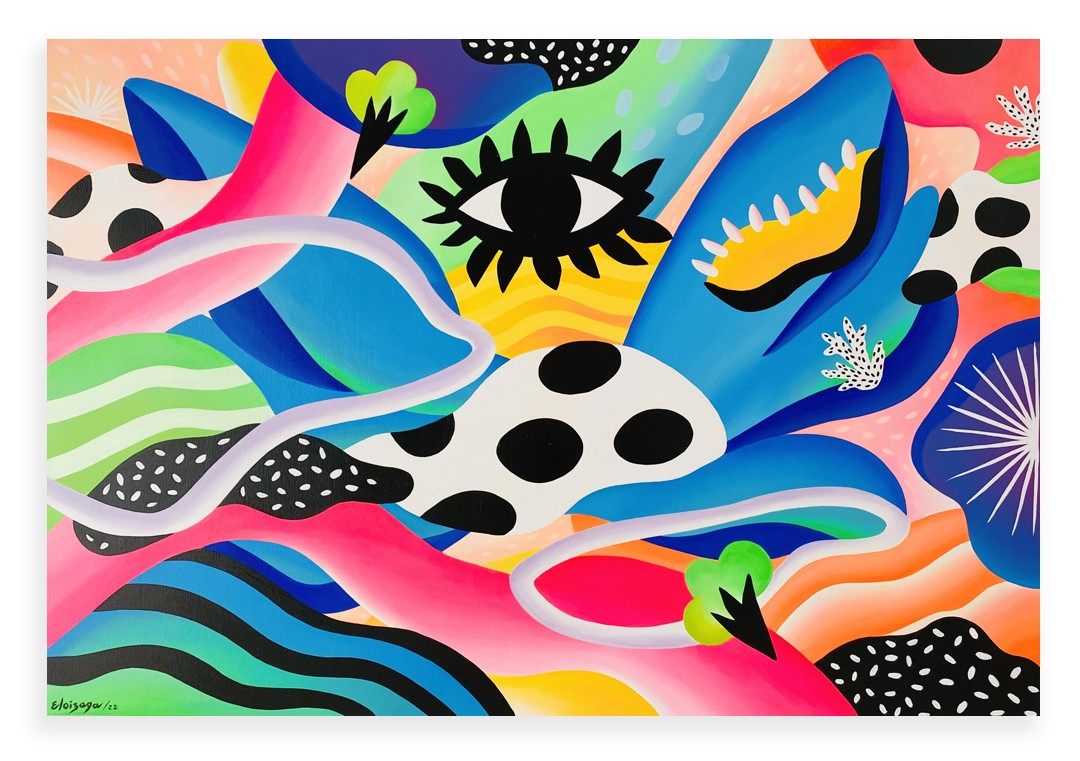 THE WINGS OF HERMES


Acrylic on Canvas · 130X89X3CM

 
SOLD ·

 Barcelona, Spain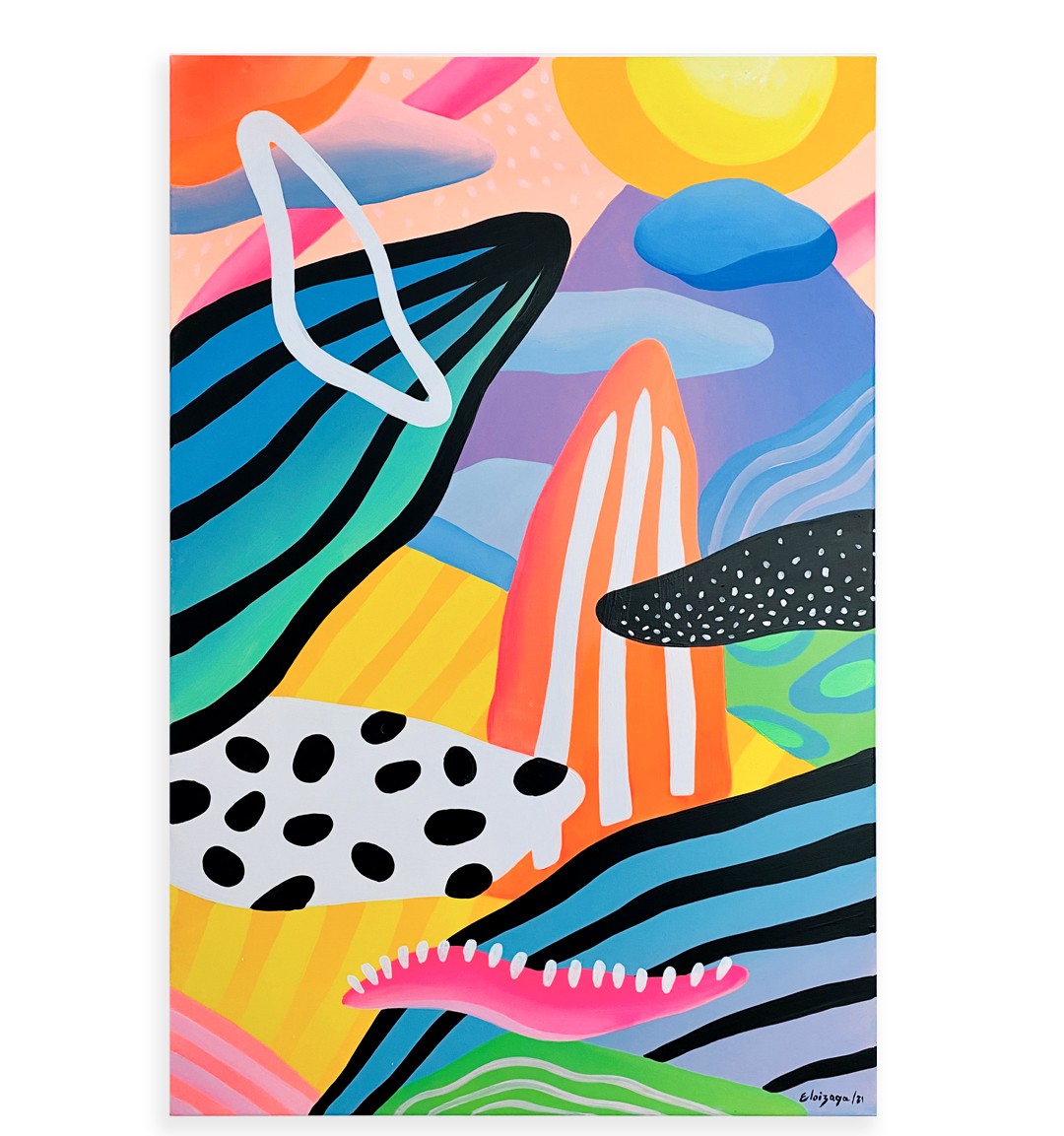 PURPLE HILL


Acrylic on Canvas · 76X50X3CM

 
800€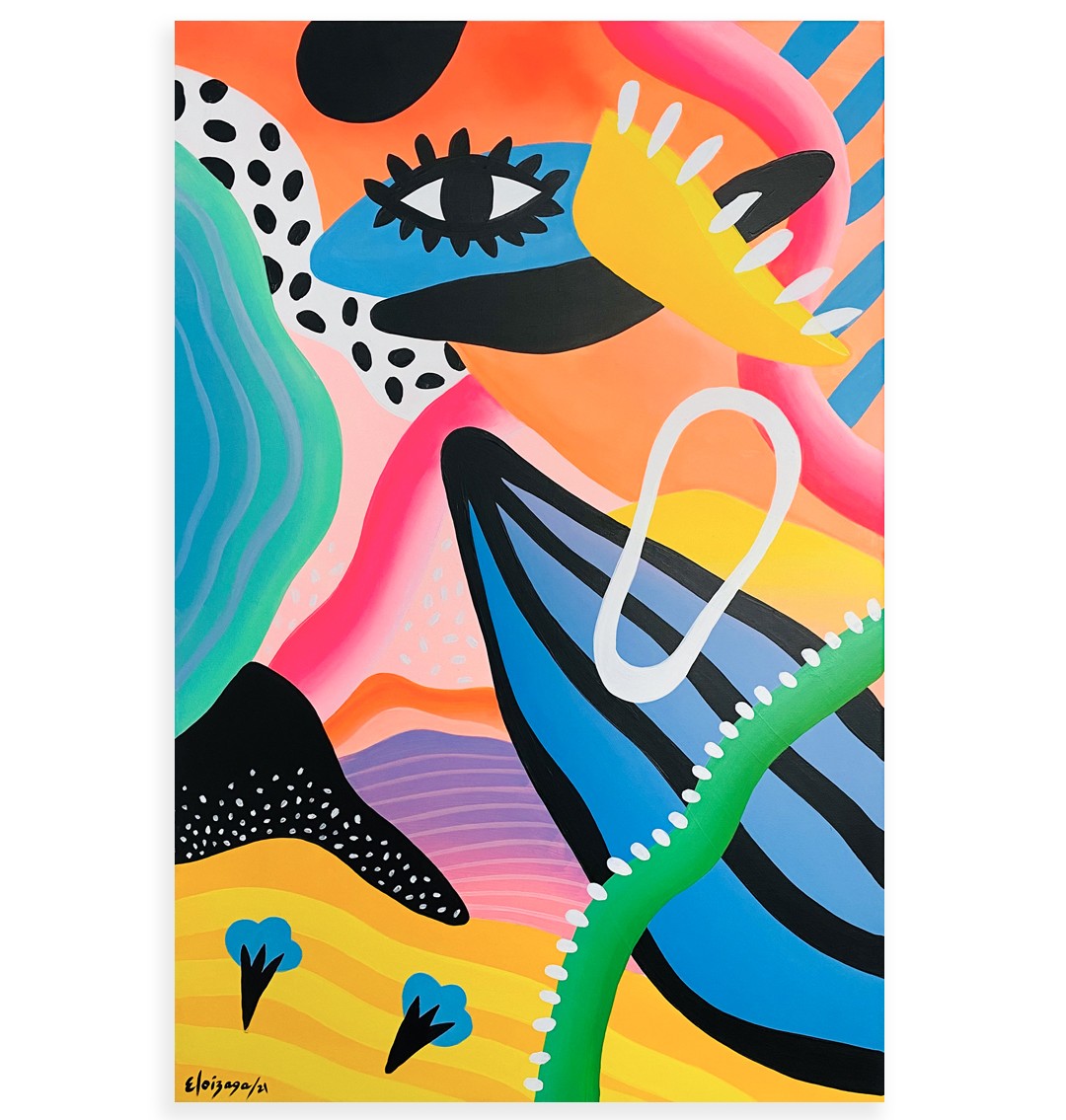 COTTON HILL




Acrylic on Canvas · 76X50X3CM
SOLD ·

 Madrid, Spain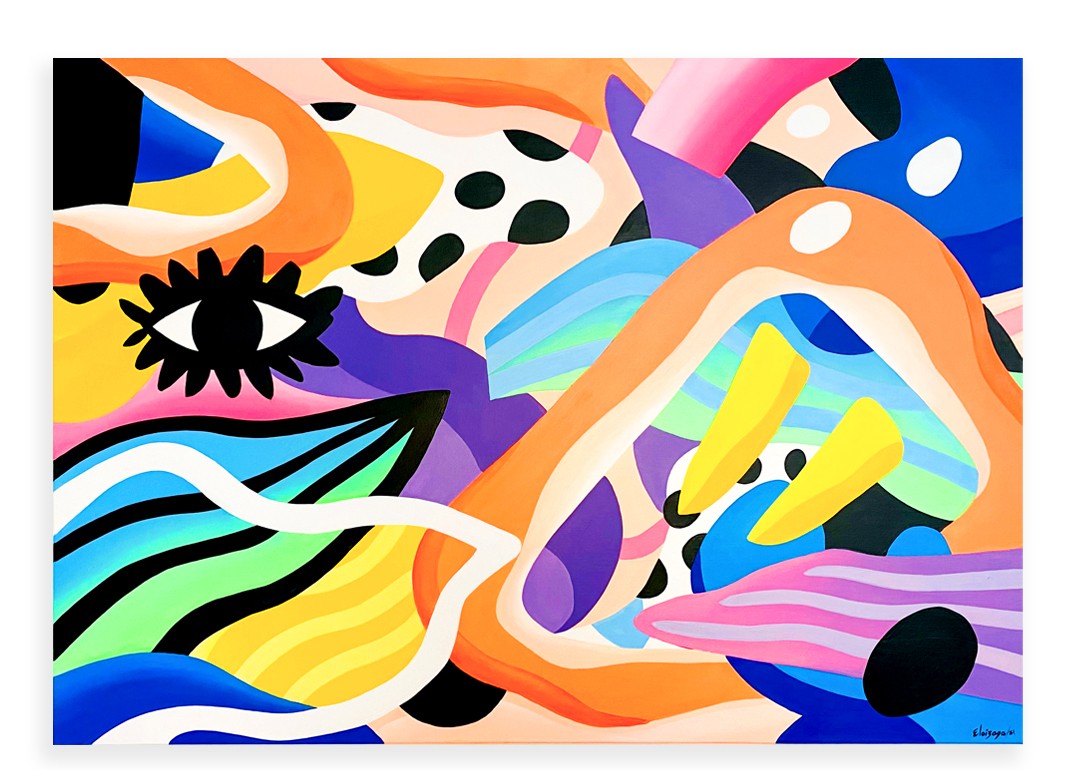 THE RED WAVES




Acrylic on Canvas · 80X117X3CM
SOLD ·

 San Sebastian, Spain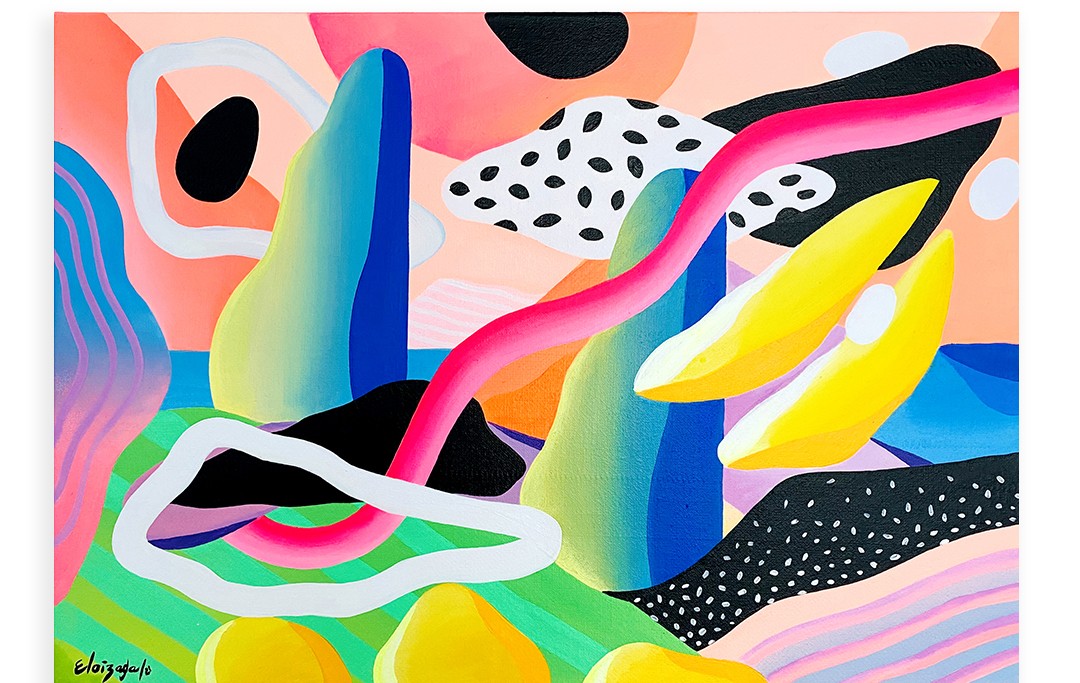 AFTERNON DREAM




Acrylic on Canvas · 45X65X3CM
1300€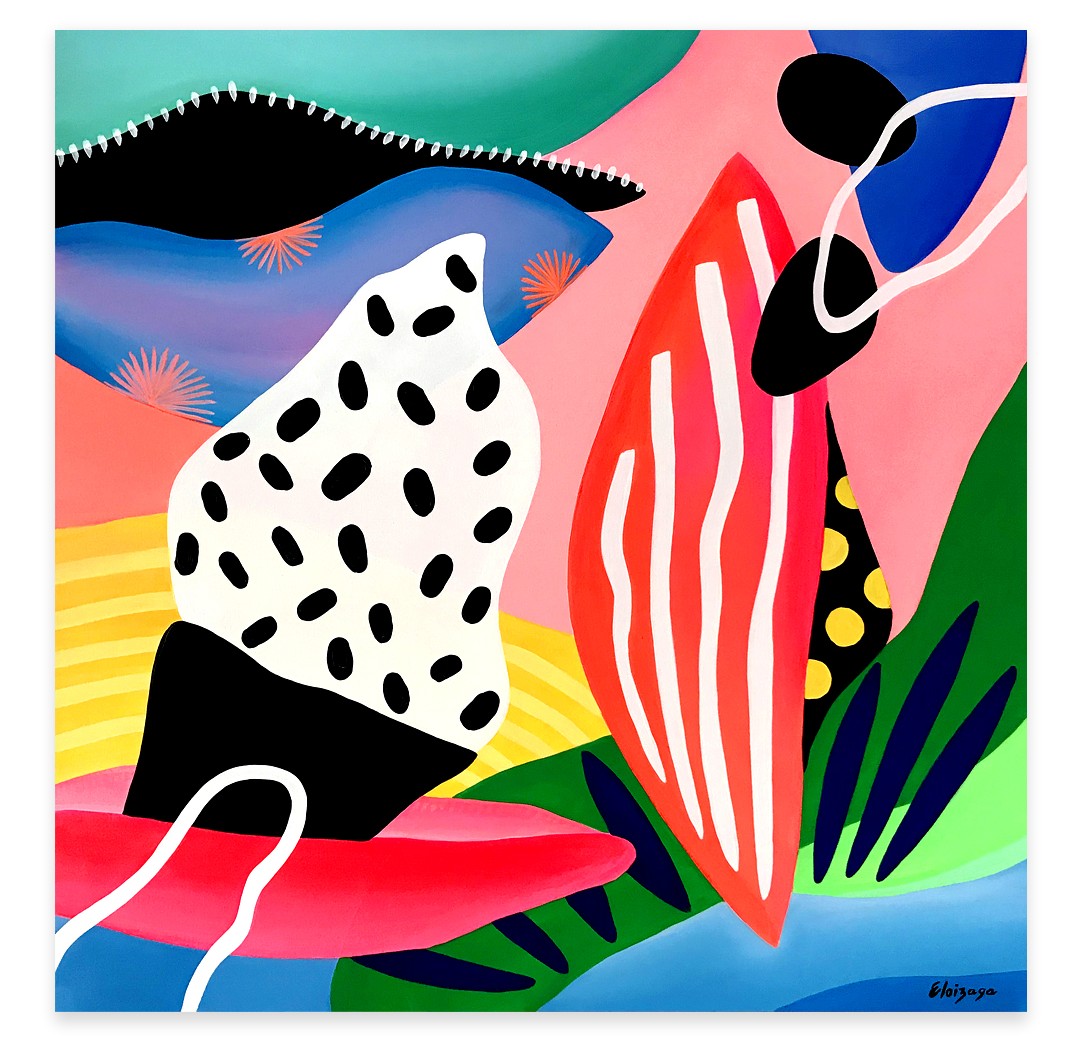 THE JUNGLE




Acrylic on Canvas · 100X100X3CM
800€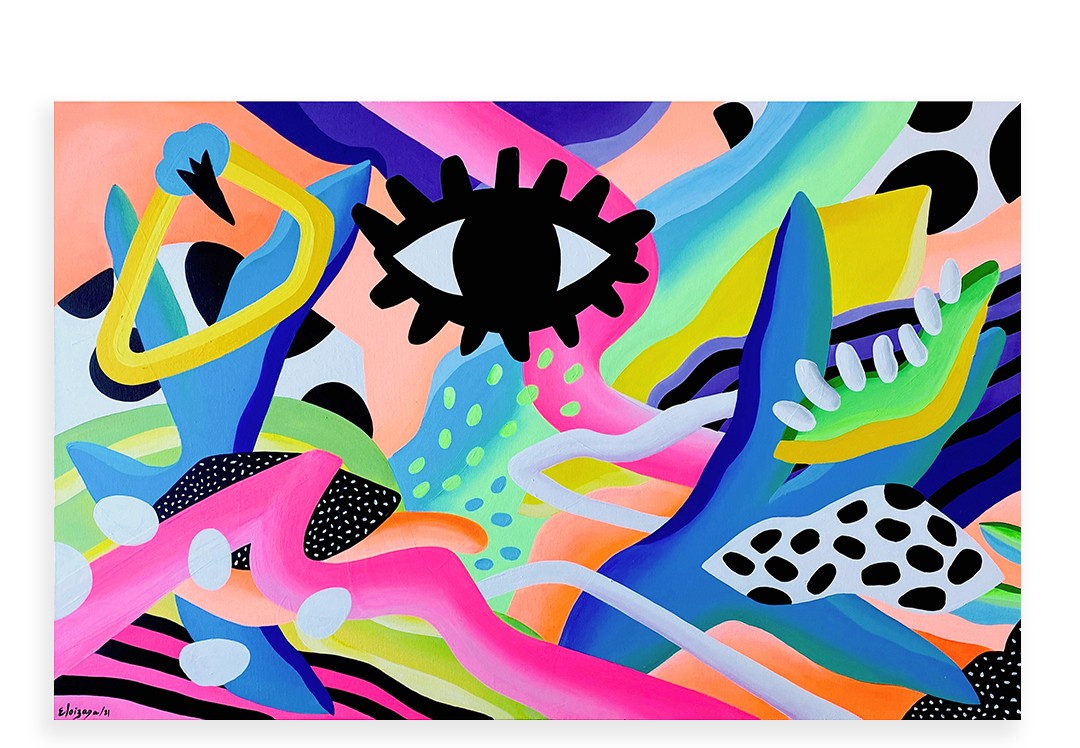 MEMORIES AT THE BEACH


Acrylic on Canvas · 80X130X3CM

 

 

SOLD ·

 Barcelona, Spain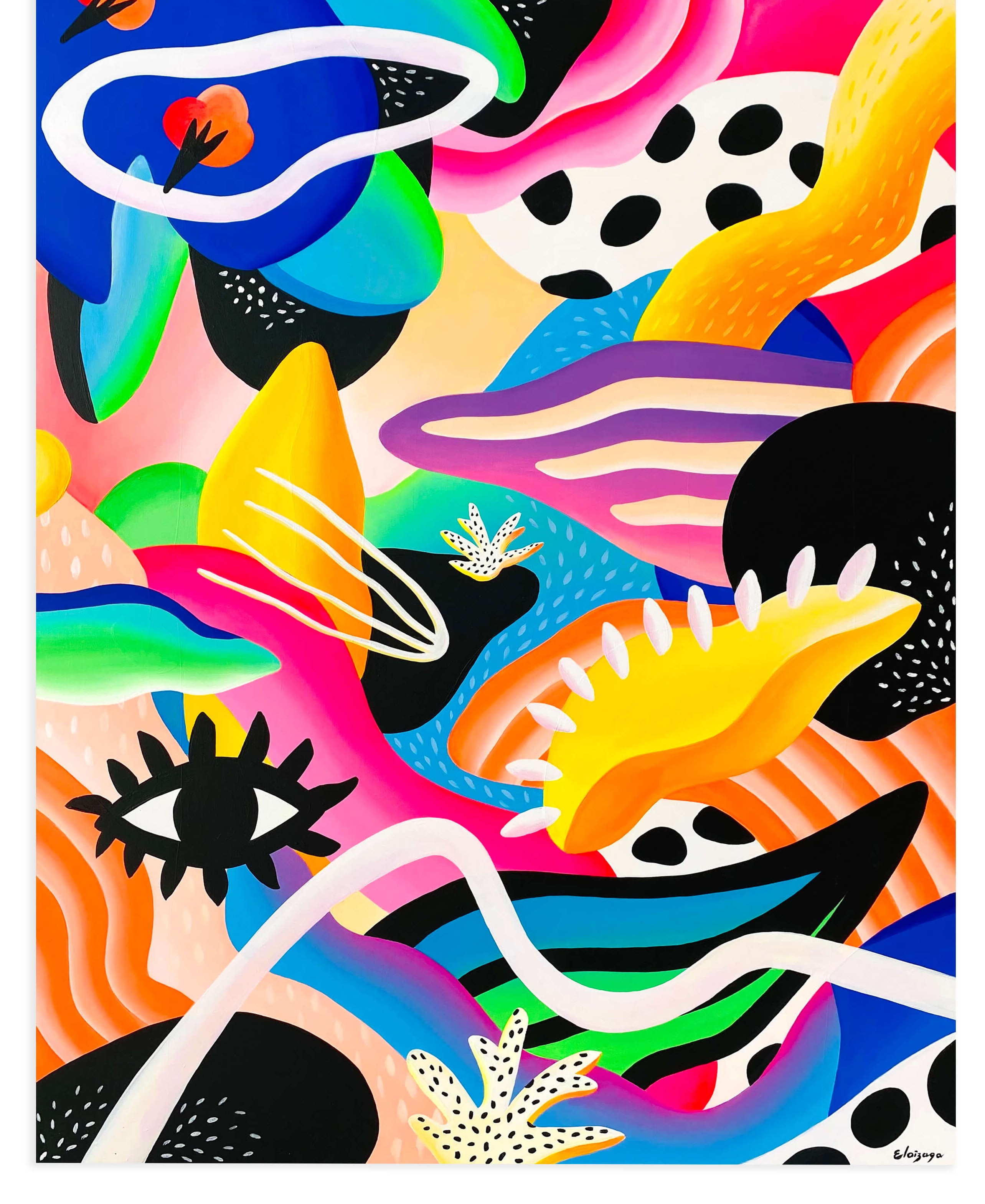 SWIMING IN THE REEF
Acrylic on canvas · 87x117x3cm
3000€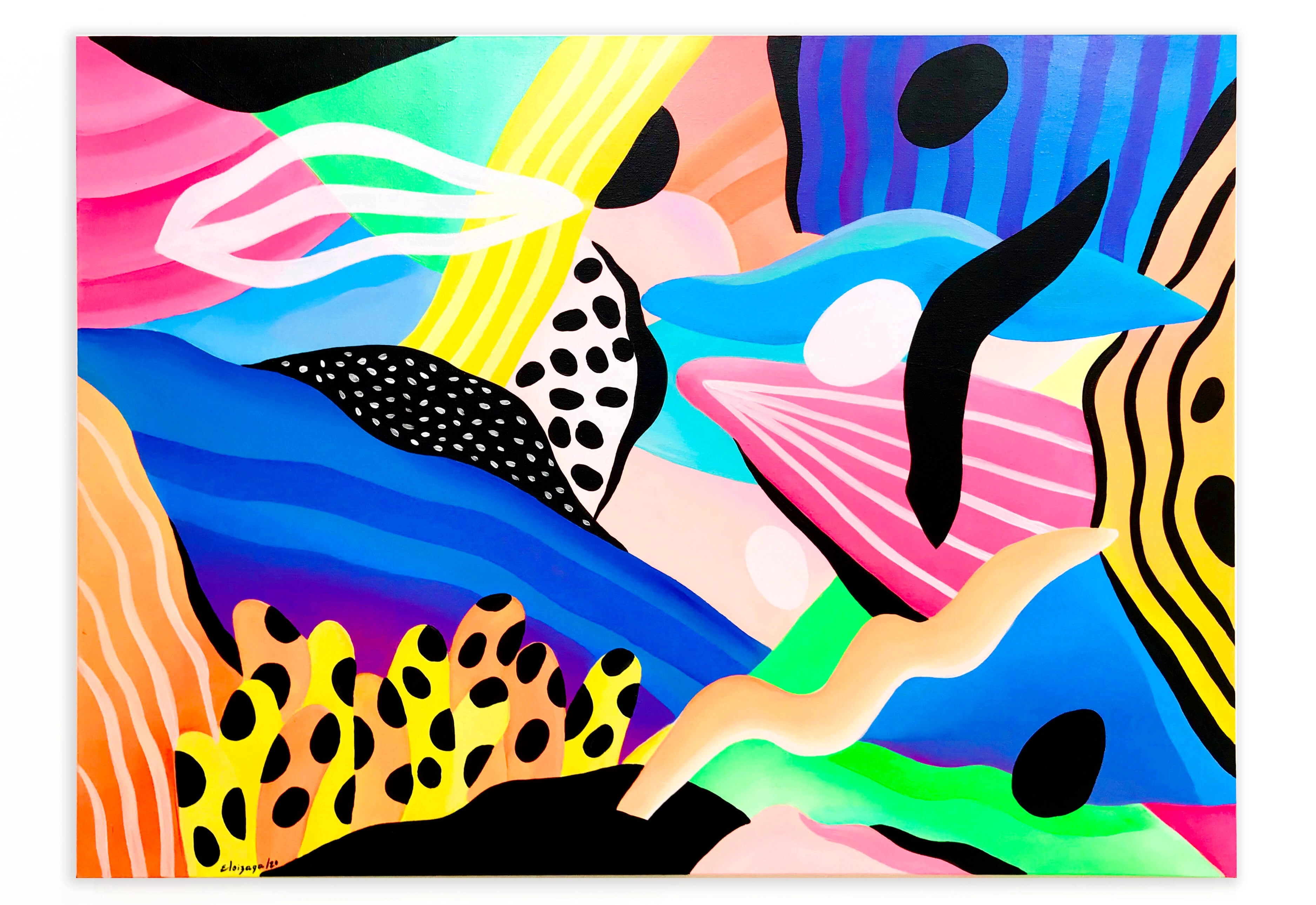 UNDER THE SEA 
Acrylic on canvas · 100x73cm
SOLD ·

Barcelona, Spain
AFTERNON DREAM




Acrylic on Canvas · 45X65X3CM
1300€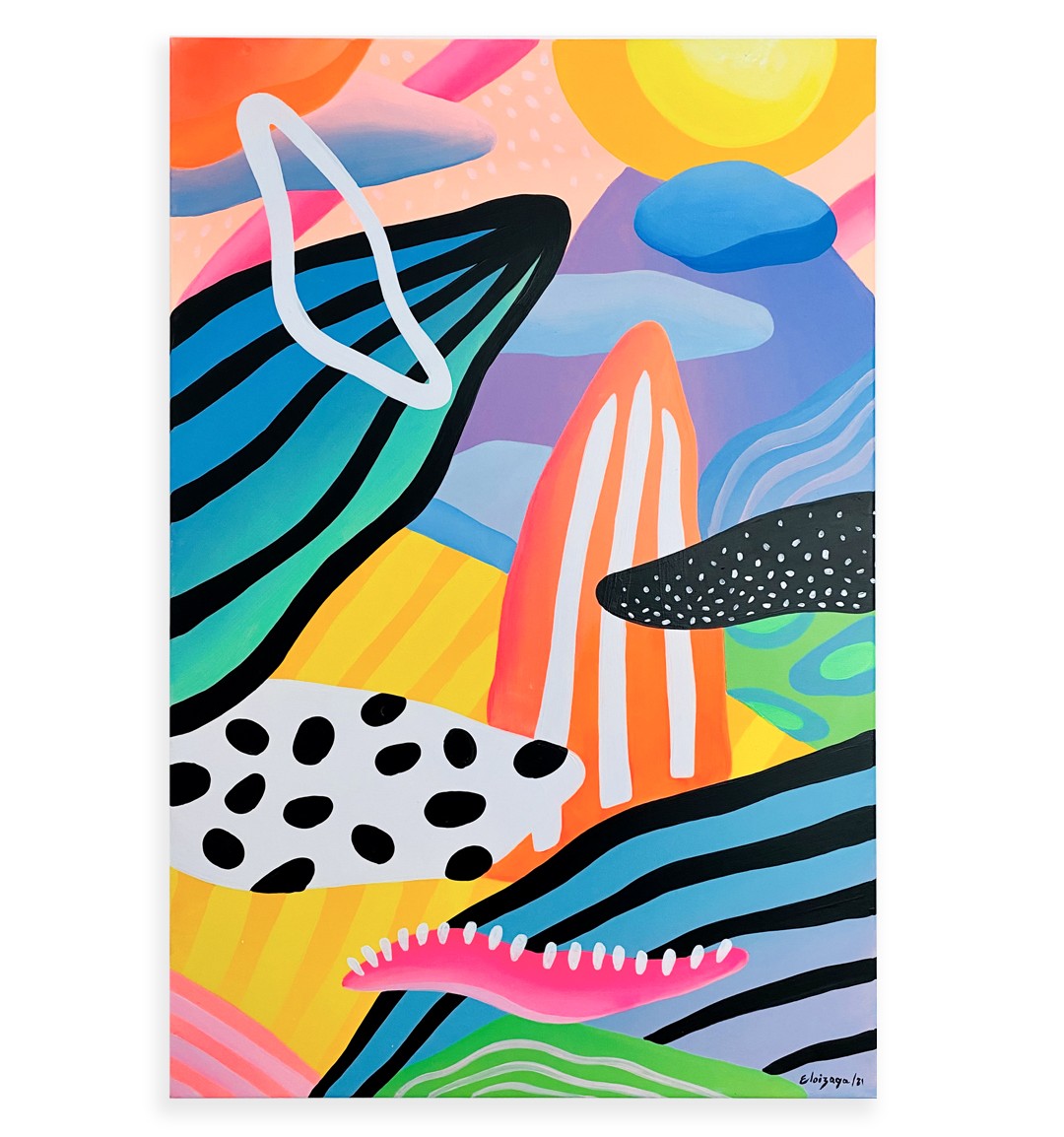 PURPLE HILL


Acrylic on Canvas · 76X50X3CM

 
800€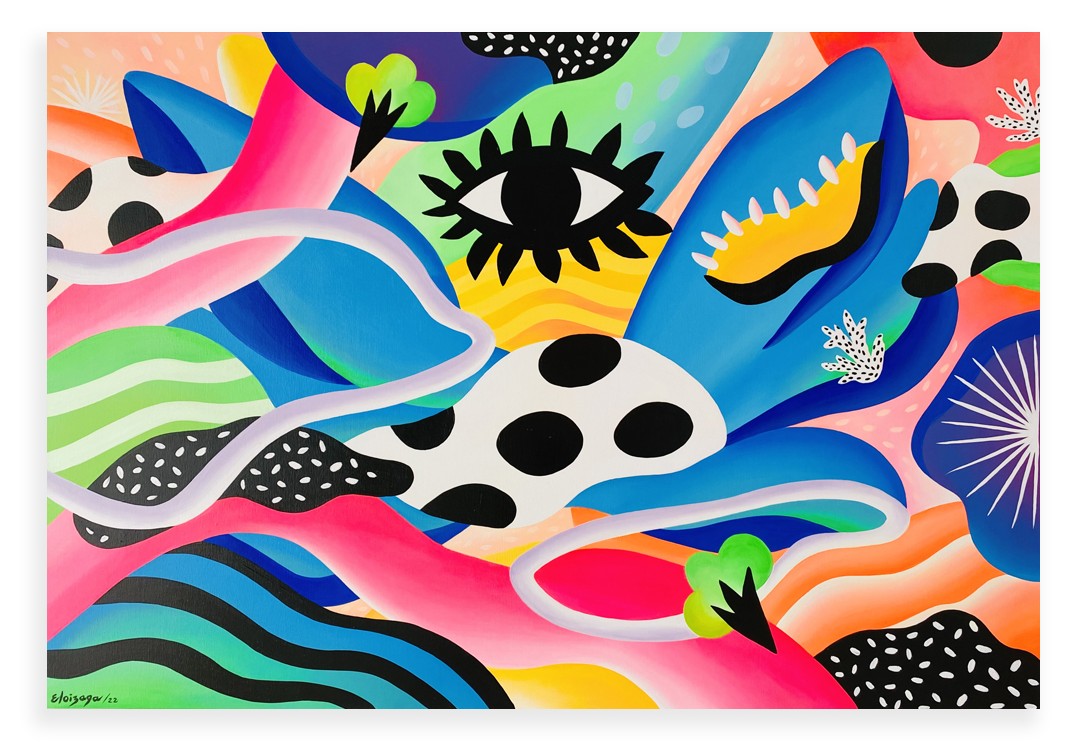 THE WINGS OF HERMES


Acrylic on Canvas · 130X89X3CM

 
SOLD ·

 Barcelona, Spain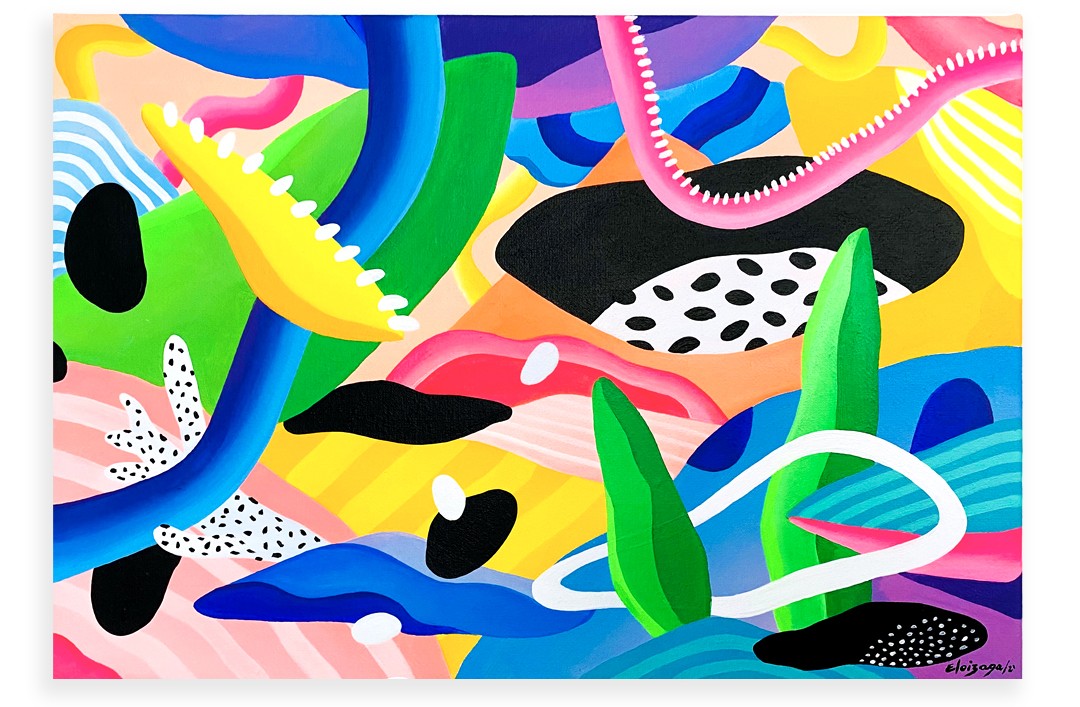 EL HOYO


Acrylic on Canvas · 45X65X3CM

 
1200€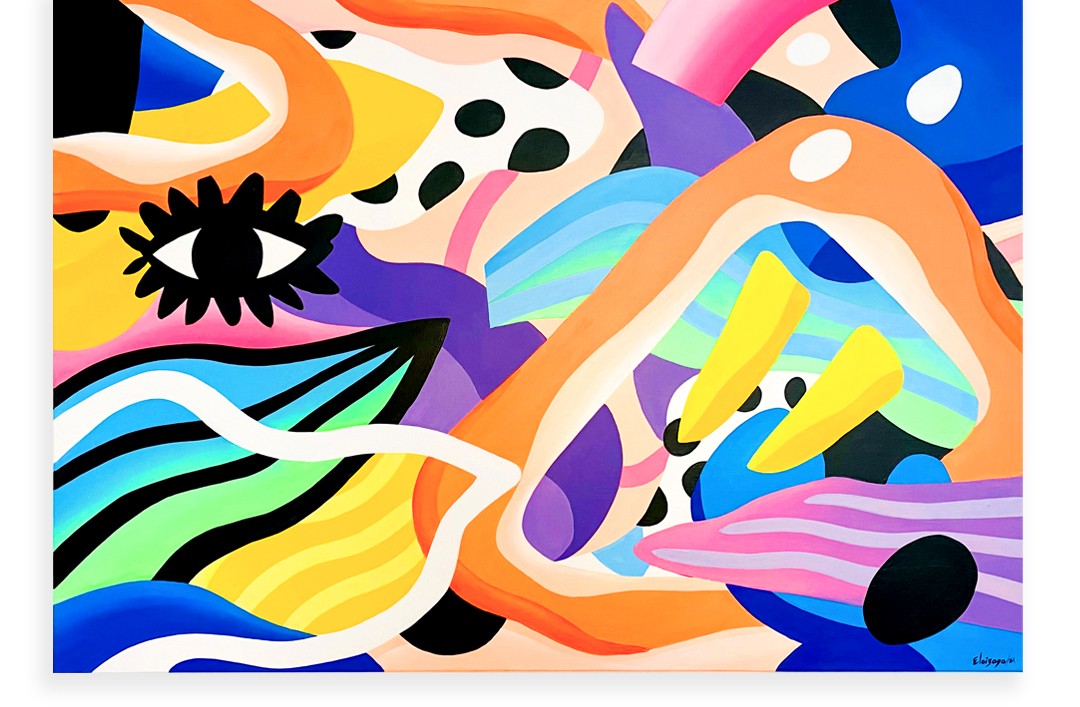 THE RED WAVES




Acrylic on Canvas · 80X117X3CM
SOLD ·

 San Sebastian, Spain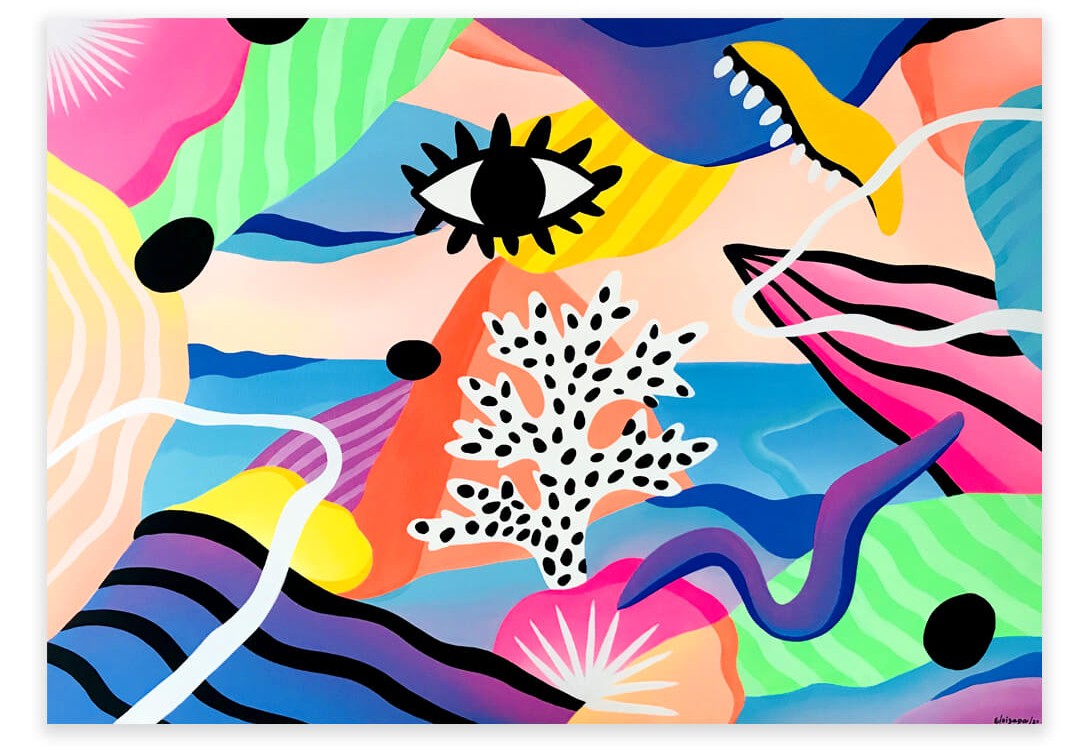 A NATURE VIEW


Acrylic on Canvas · 162cm x 114cm

 


SOLD ·

 Palma de Mallorca, Spain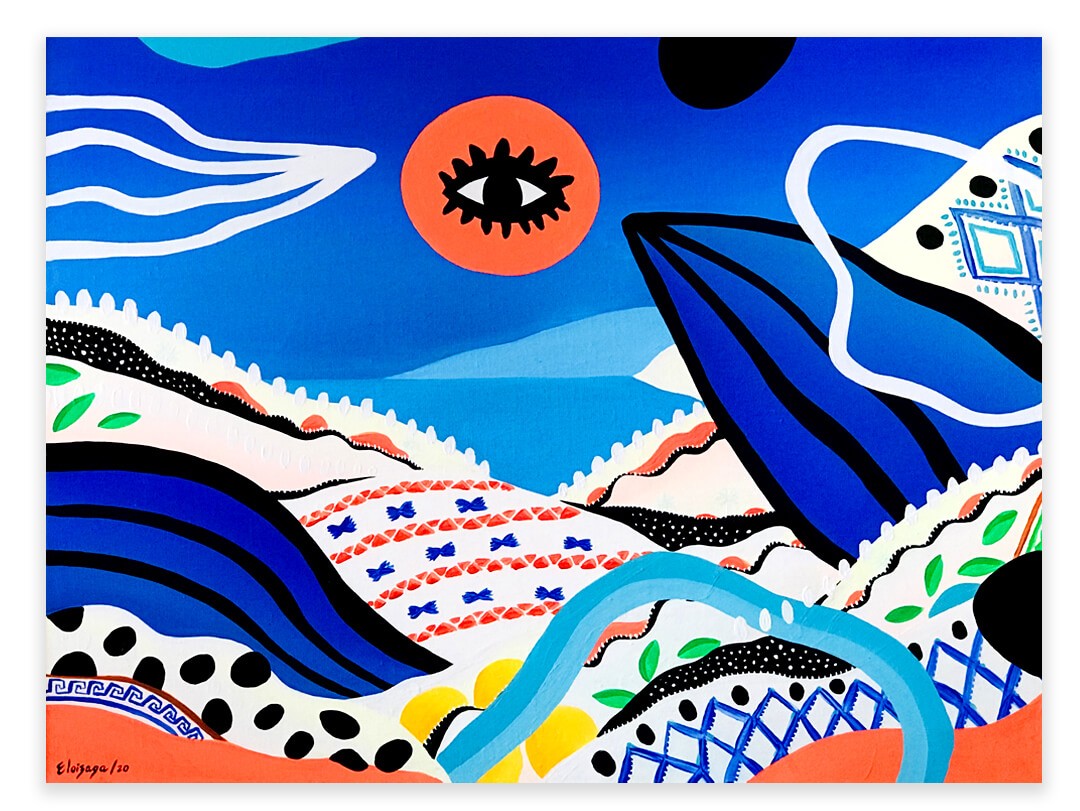 MEMORIES AT RABAT 
Acrylic on Canvas · 61cmx46cm  
SOLD · 

Barcelona, Spain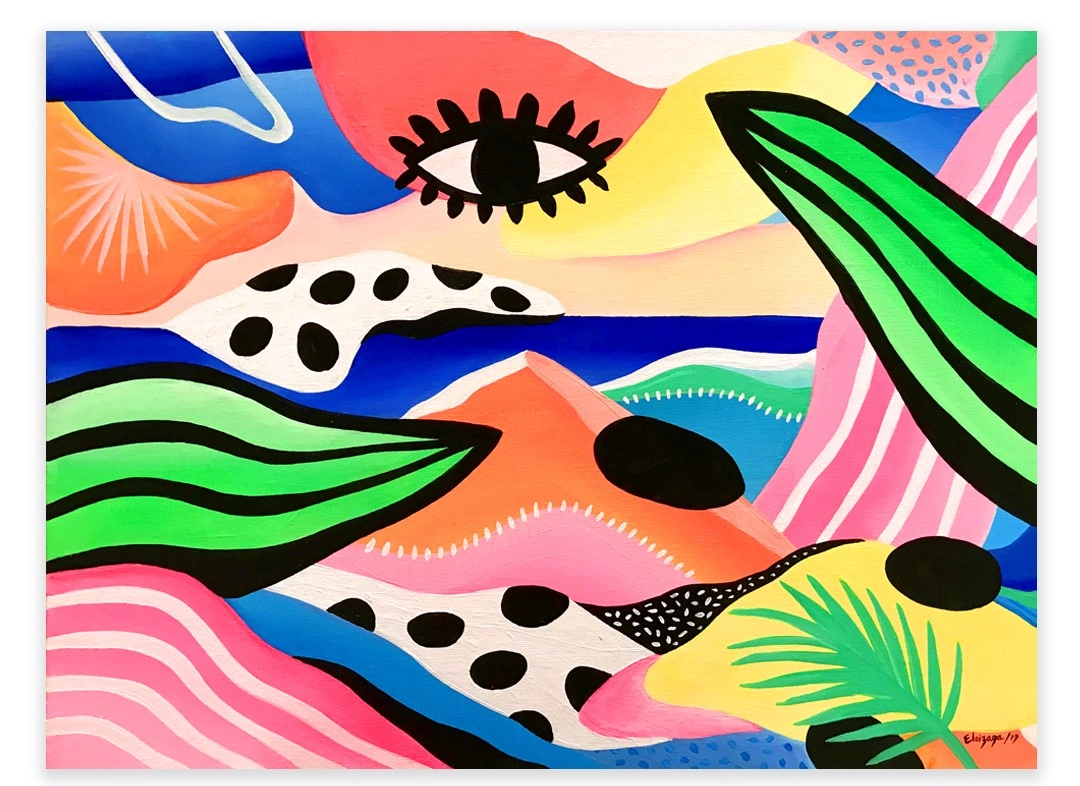 THE MEXICAN WAVES  
Acrylic on Canvas · 61cmx46cm  
SOLD · Barcelona, Spain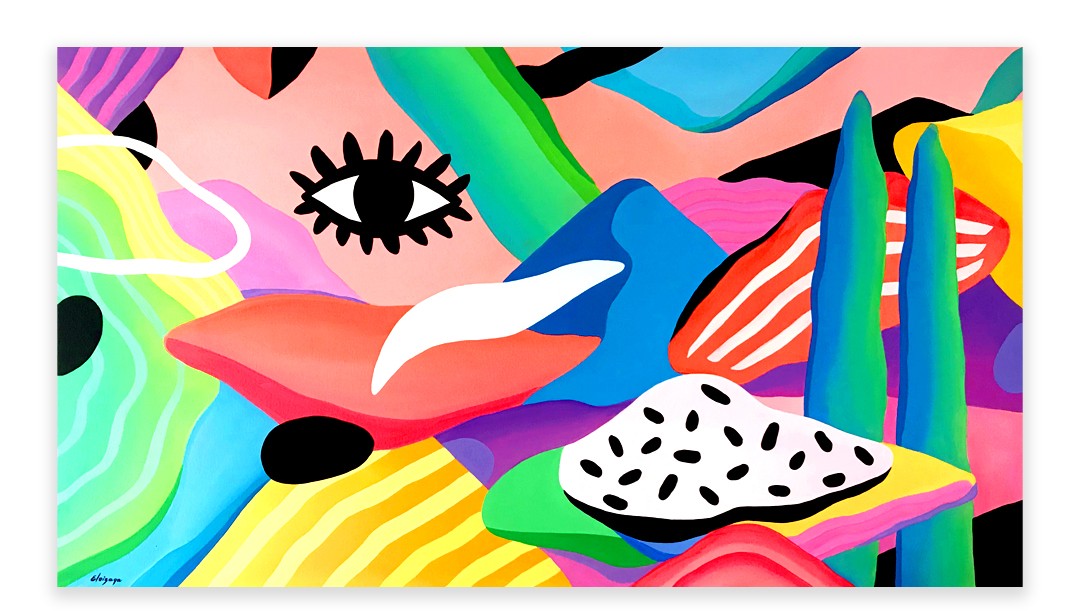 THE TWO CYPRESSES 
Acrylic on Canvas · 140cm x80cm
SOLD · Frankurt, Germany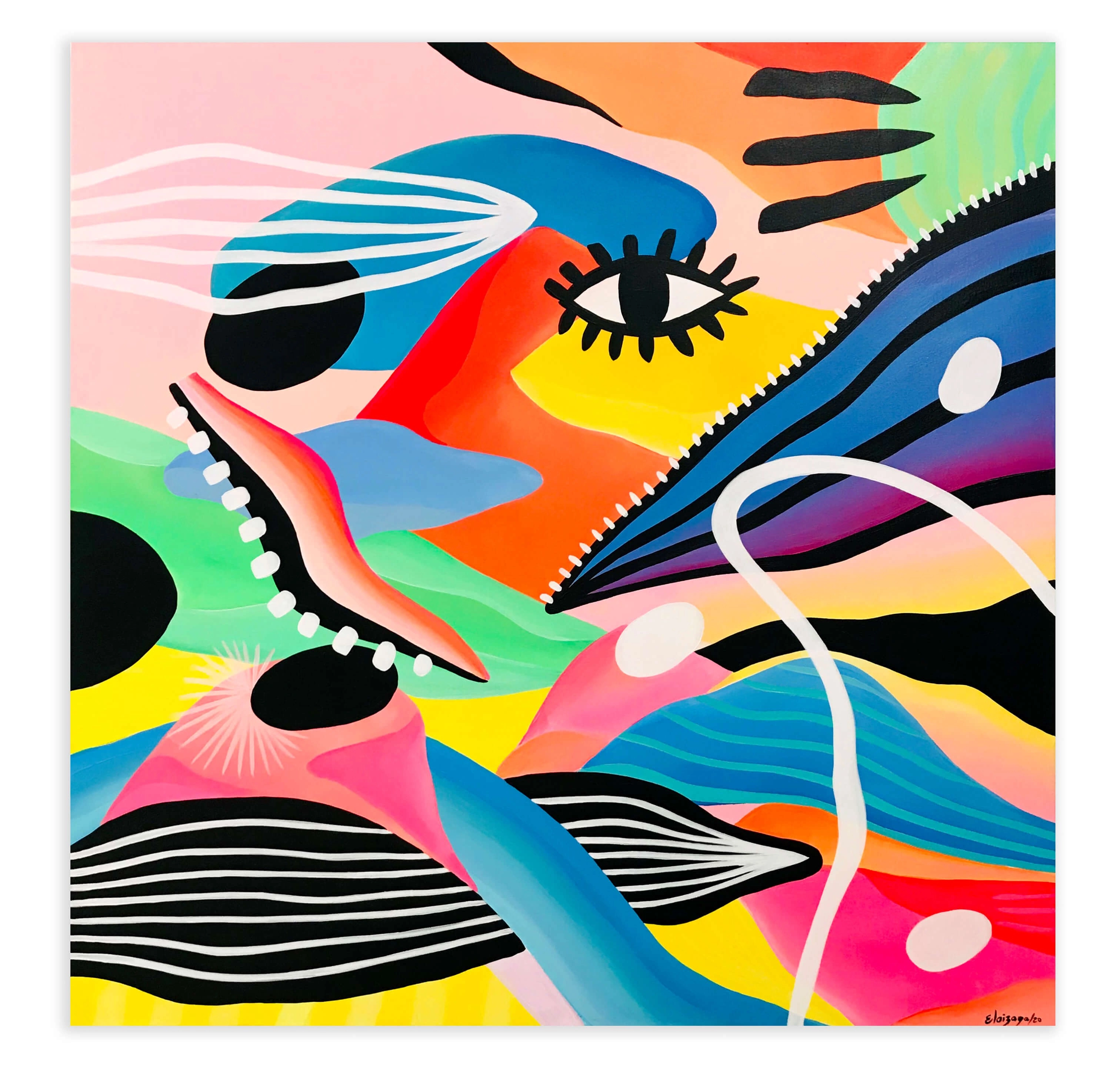 SUNNY WALK
Acrylic on canvas · 100x100cm
SOLD · Barcelona, Spain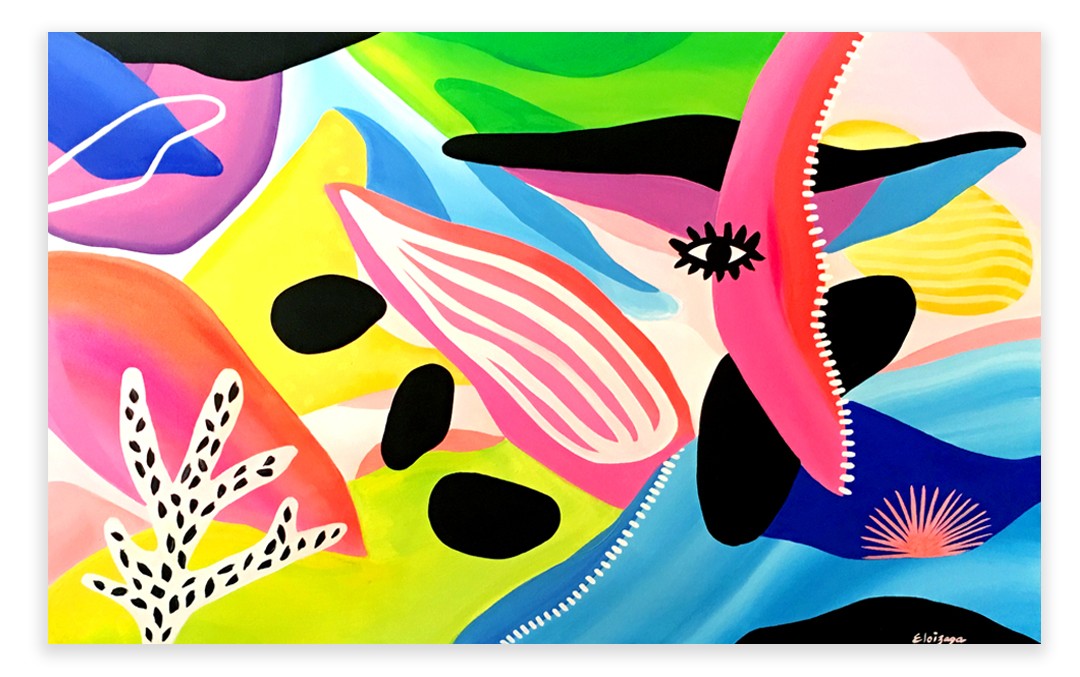 ARRECIFE 
Acrylic on Canvas · 140cm x80cm  
SOLD · Canarias, Spain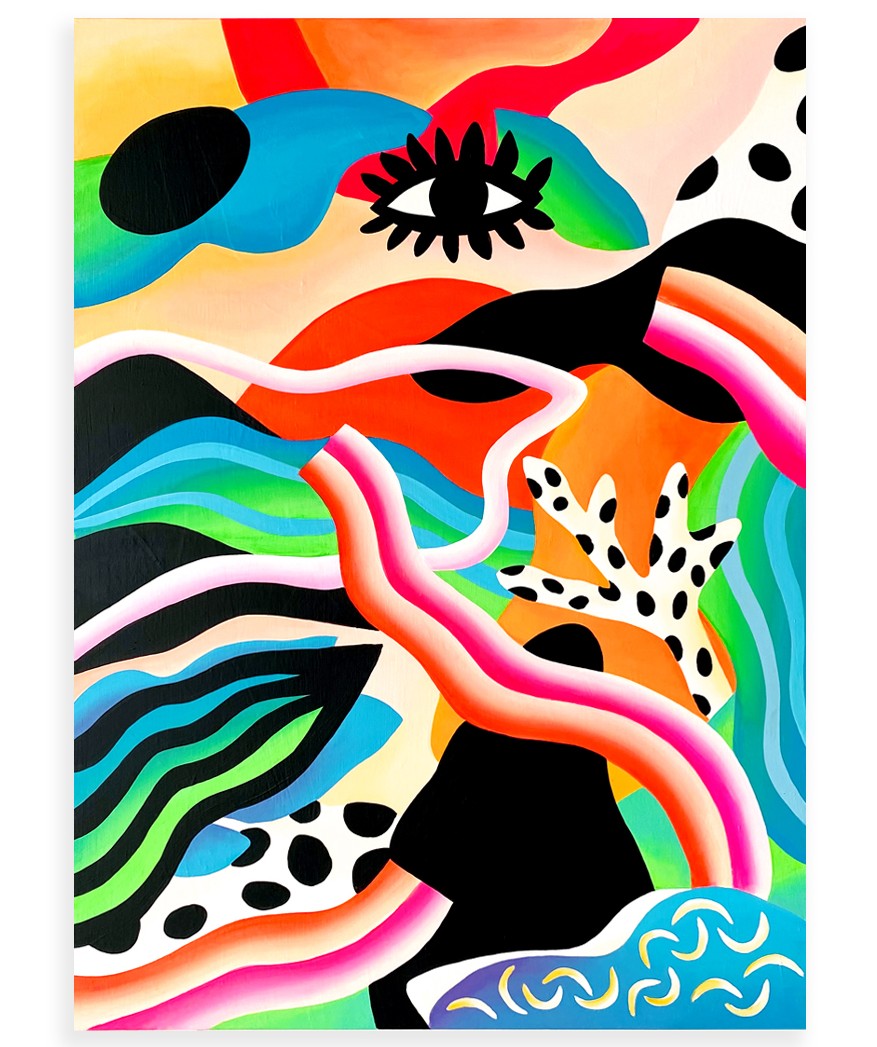 SUNSET OVER THE WAVES
Acrylic on canvas · 87x97x3cm
1500€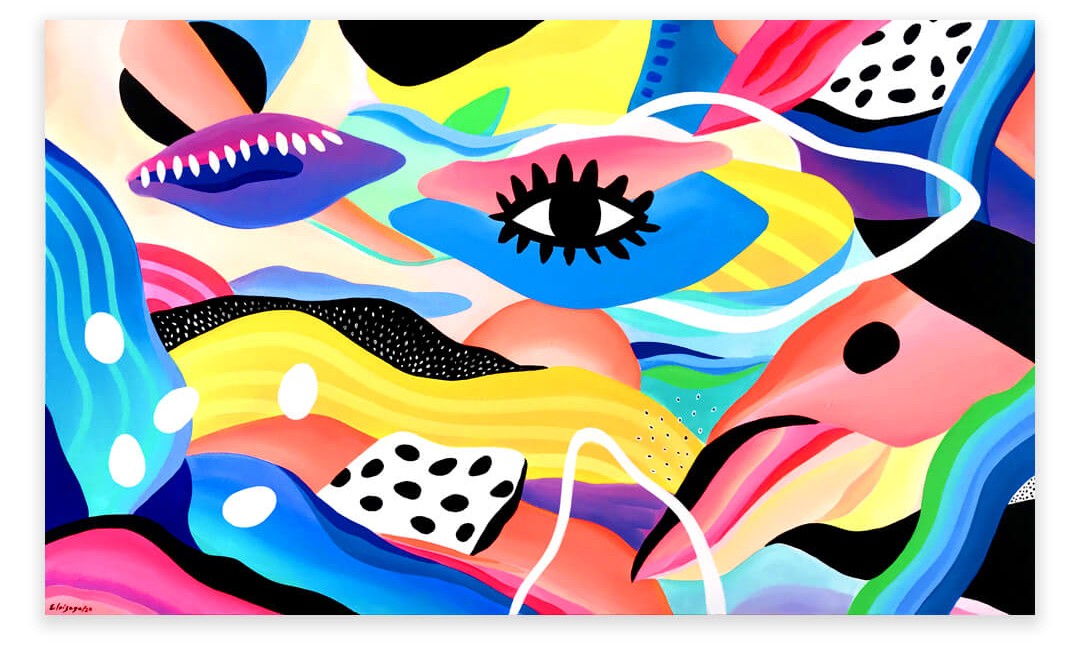 SWIMMING
Acrylic on canvas · 140x89cm
SOLD · Bogota, Colombia
THE ANDES 
Acrylic on Canvas · 100cm x100cm  
SOLD · Hong Kong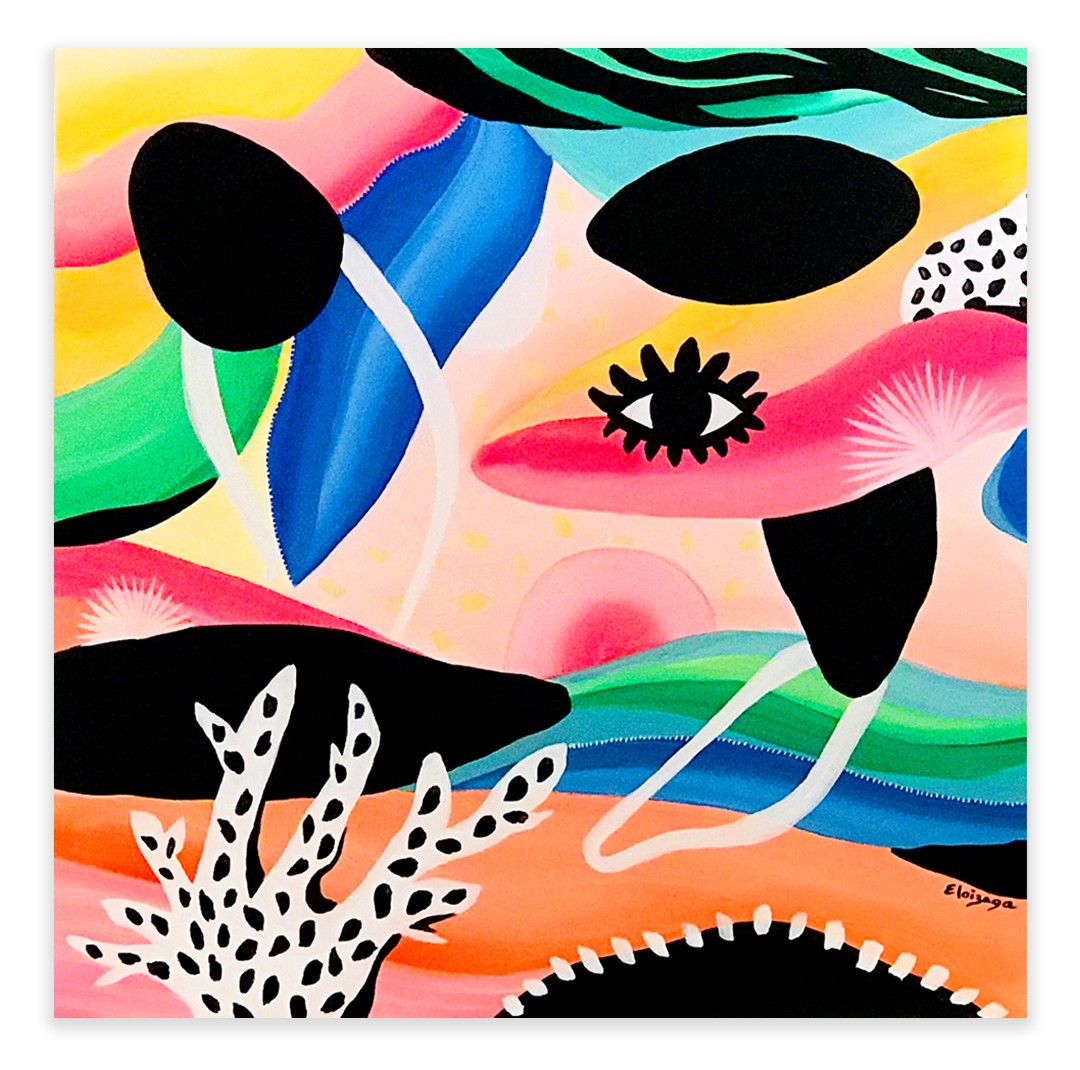 THE GARDEN OF DELIGHTS II 
Acrylic on Canvas · 100cm x100cm  
SOLD · Madrid, Spain
 
THE DANCE & THE NIGHT 
Acrylic on Canvas · 100cm x100cm
SOLD · Barcelona, Spain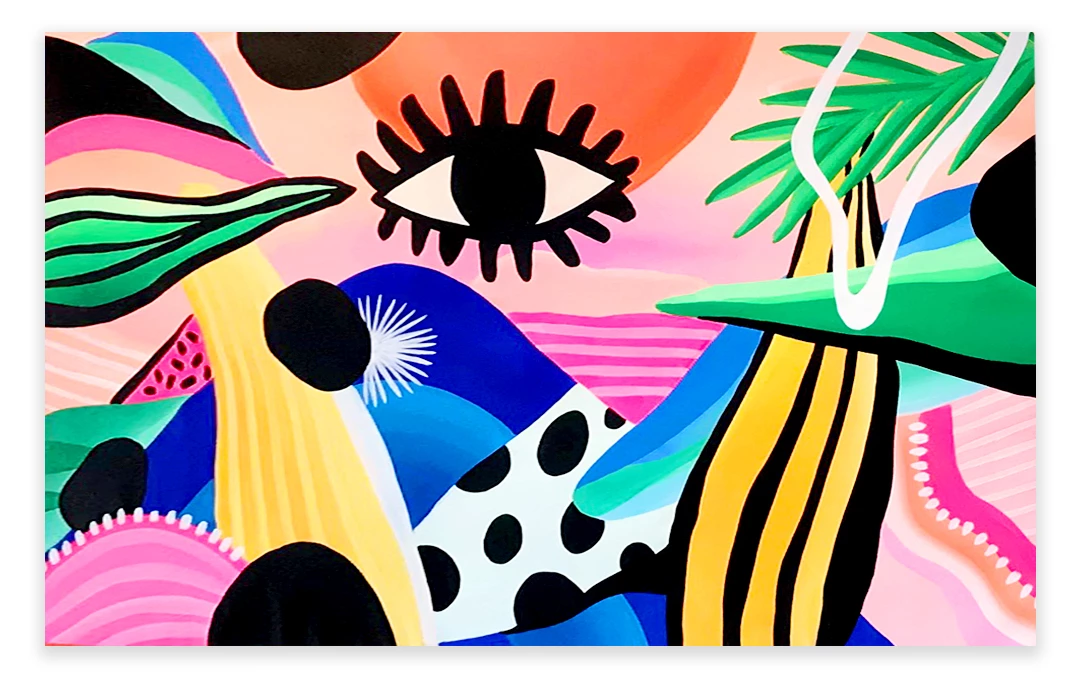 VIEW TO THE BLUE HILL  
 Acrylic on Canvas · 162cm x 114cm  
SOLD · Canada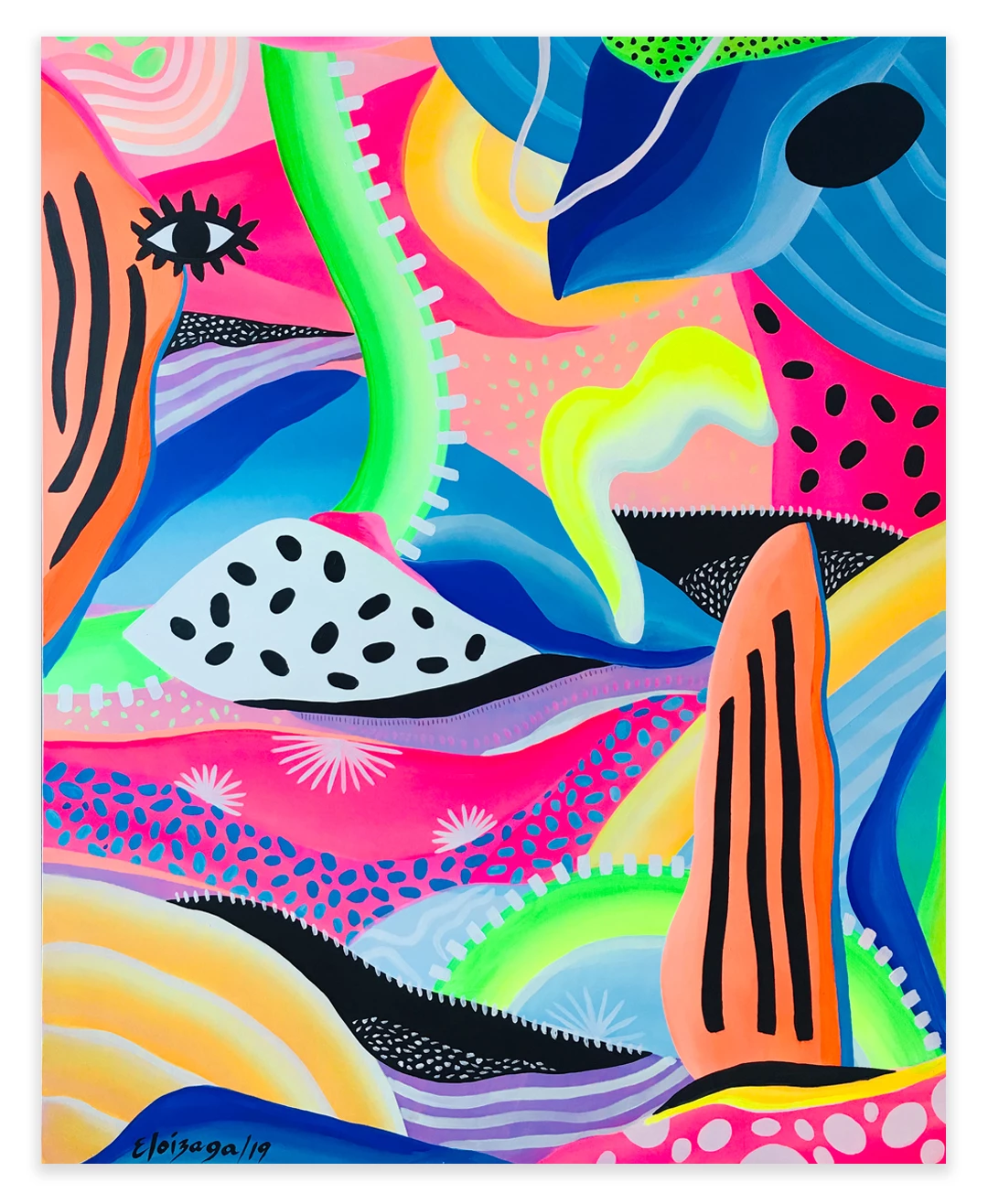 BETWEEN THE SEA & THE MOUNTAINS  
Acrylic on Canvas · 130cm x 162cm   
SOLD · Barcelona, Spain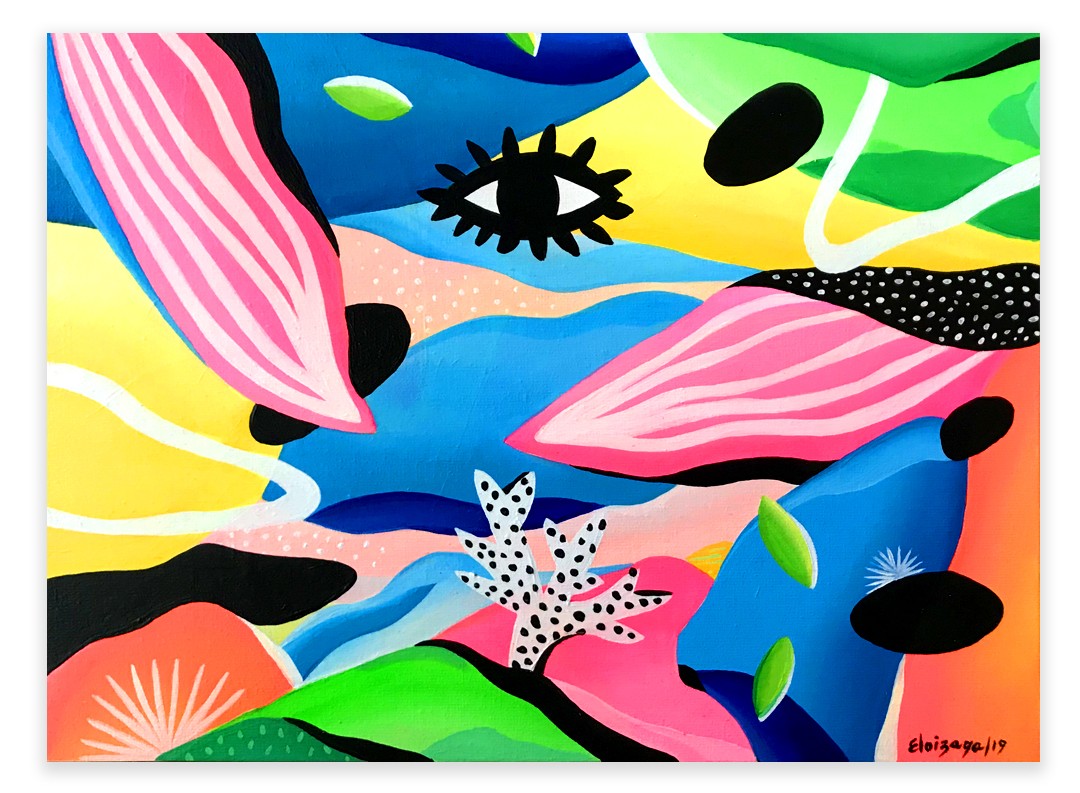 THE WAVES    
Acrylic on Canvas · 46cm x 33cm 
SOLD · Madrid, Spain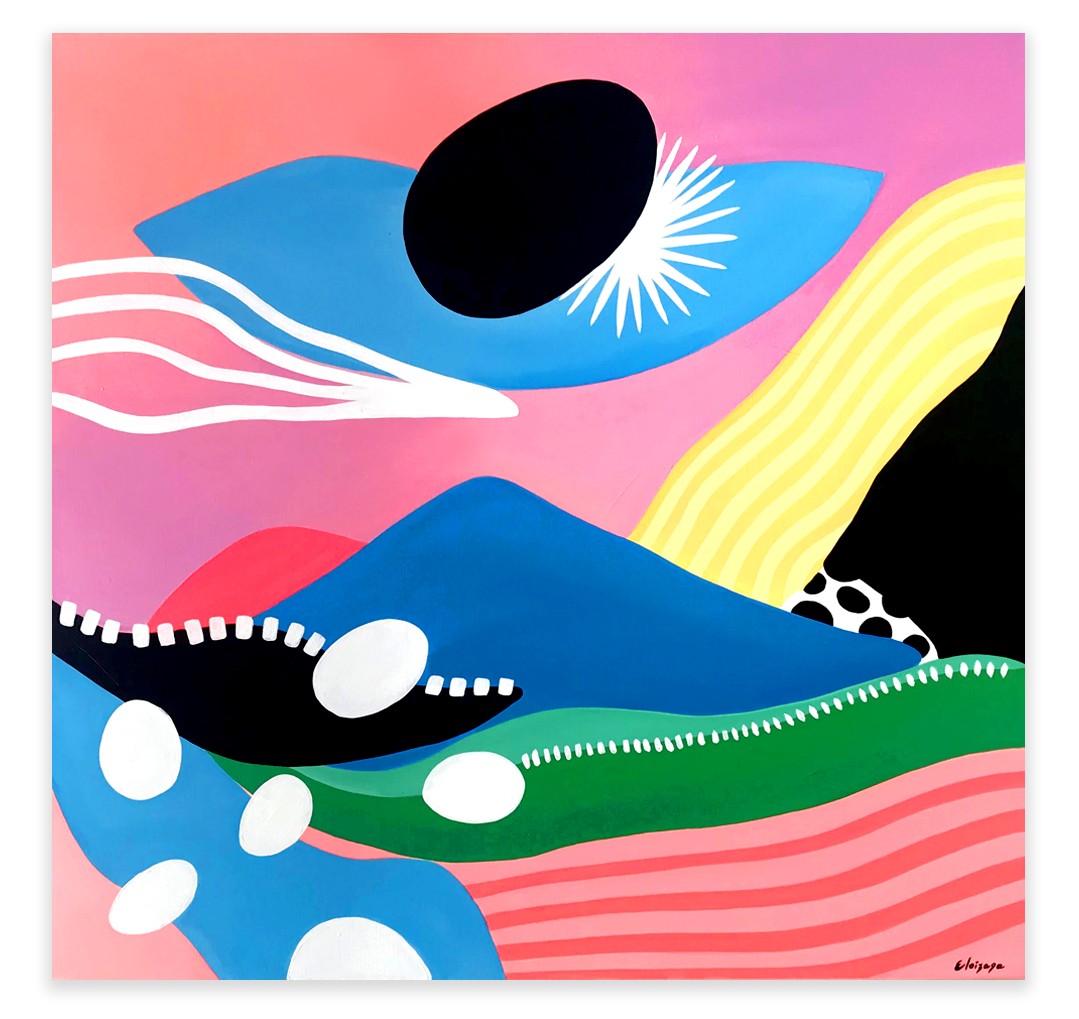 SUMMIT VIEW 
Acrylic on canvas · 100x100cm
SOLD · Barcelona, Spain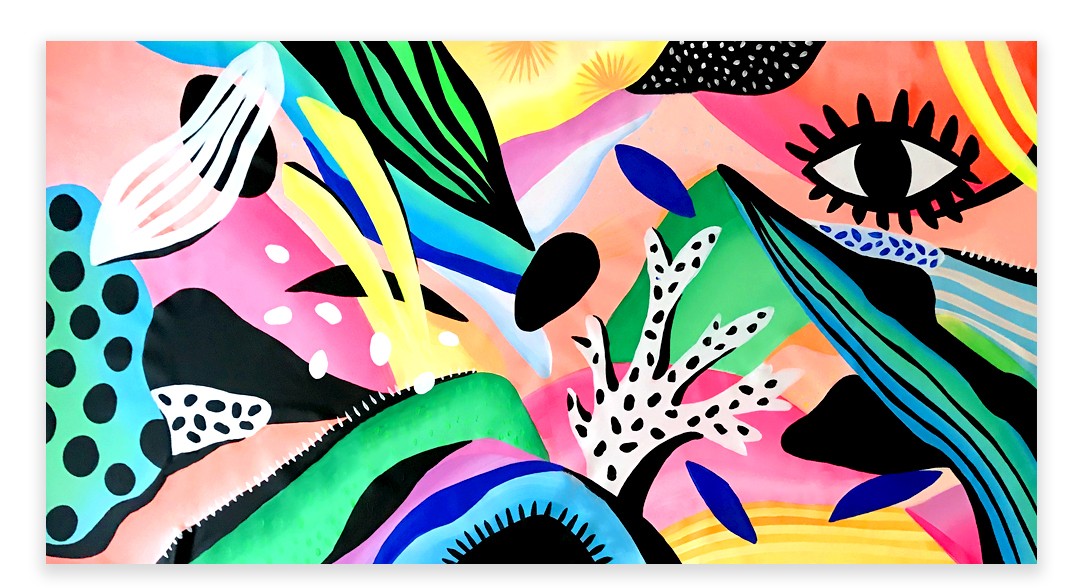 ROLLING HILLS 
Acrylic on Canvas · 200cm x 100cm  
SOLD · Tokyo, Japan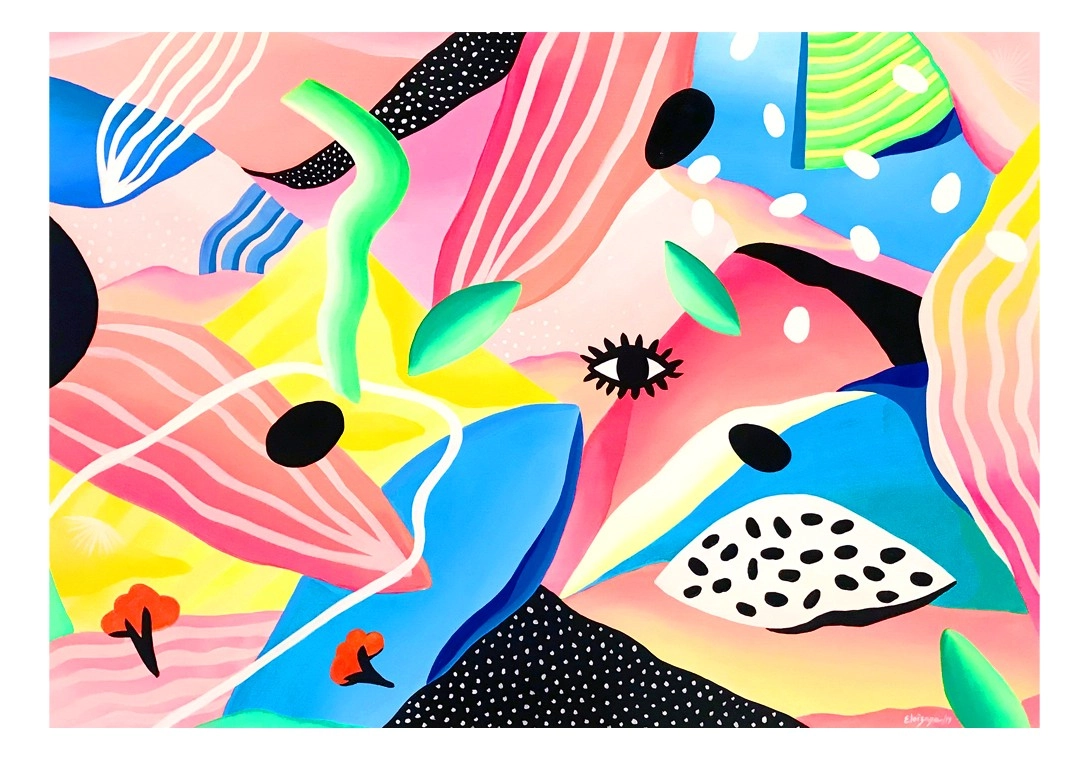 THE MOUNTAINS & THE FLOATING SEEDS   
Acrylic on Canvas · 162cm x 114cm  
SOLD · Barcelona, Spain
ABOUT THE ACRYLIC ON CANVAS PIECES

(ES) Colección Eloizaga · Piezas originales Técnica: Acrílico sobre canvas. Todas las piezas son serie única y están catalogadas por comprador y destino.Para más información sobre precios , envíos y piezas a medida podéis contactarme en el link debajo. 

(EN) Collection Eloizaga · Original canvas pieces. Technique: Acrylic on canvas · All piece are one-off and they are cataloged by buyer & destine. For more information about prices, deliveries and made to order pieces please contact on the link below.